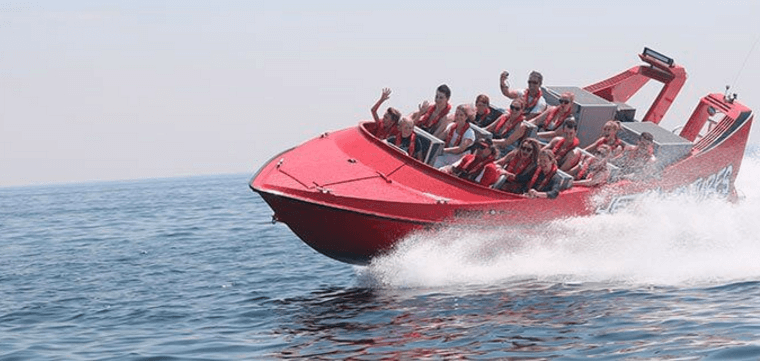 1300 325 115
info@jetadventures.com.au
Leaves from Dunsborough & Busselton
Jet Adventures gives you an absolutely unique opportunity to experience a one of a kind ride on the ocean, whether that is on a thrilling, high speed jet boat ride on the fastest jet boat in WA, watching a beautiful sunset over the ocean while enjoying our region's world-famous wines, learning about the rugged natural environment around the Cape Naturaliste, or seeing whales, dolphins, seals and birdlife in their own habitat.
Our fast, lightweight jet boat gets closer to the wildlife and landscapes – in fact, we can get to the coastlines that are virtually inaccessible by land!
The boat is easy to board from the beach and provides seating for all passengers. Sitting right alongside our experienced and knowledgable skipper and tour guide, you will have the opportunity to ask as many questions as you like, as well as ample photo stops.