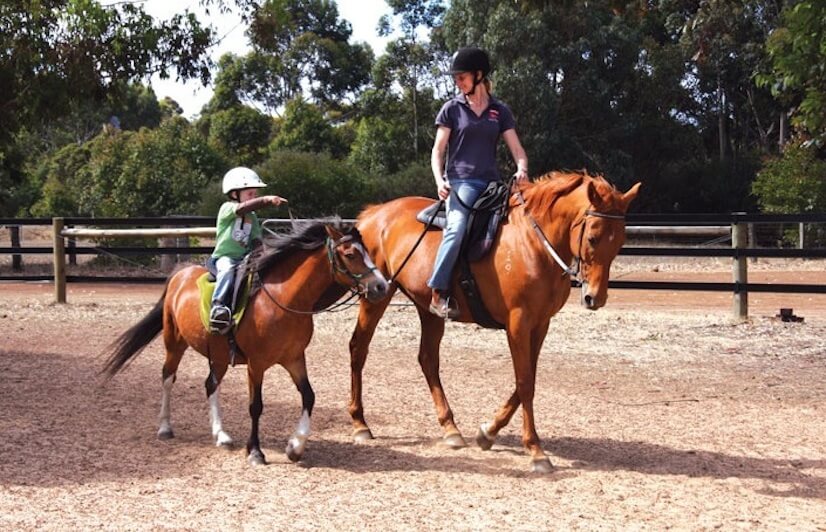 08 9755 2180
Biddle Road, Yallingup
Whilst visiting the Yallingup/Dunsborough area a horse ride through the beautiful Leeuwin Naturaliste National Park is a must.
Riders can choose between a quiet, relaxing walk, the more adventurist the trot and experienced riders can have an exhilarating canter through the shady bush where kangaroos, birds and beautiful wildflowers are in abundance (in season).
Safety is of primary concern and all rides are escorted. Young or nervous riders are given special attention to ensure that they enjoy their ride. We take riders from the age of 6yrs +. Children aged 8yrs and below will be led on their ponies by one of the escorts.
Rides go throughout the day starting with an early morning ride and ending with a twilight ride. These times vary depending on the season. Mirravale caters for large groups, schools etc. and specialises in riding lessons for all ages and abilities covering all facets of Horsemastership.