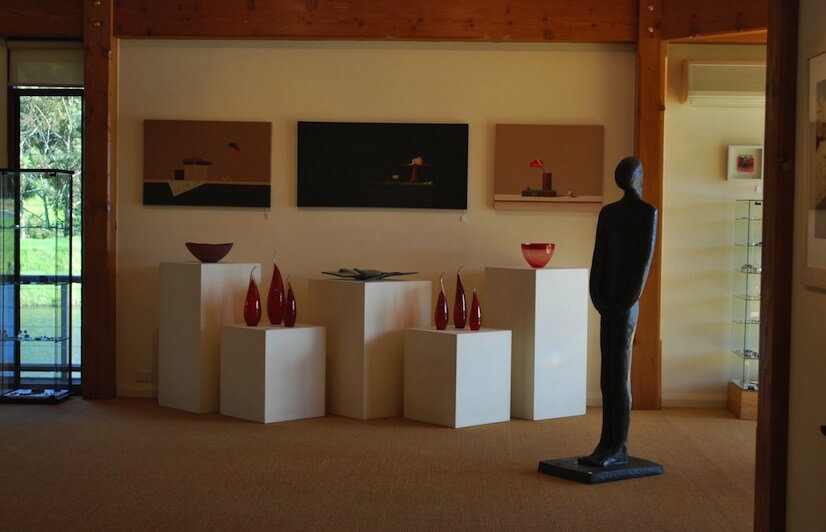 08 9755 2177
enquiries@gunyulgupgalleries.com.au
Gunyulgup Valley Drv, Yallingup
Gunyulup Galleries, off Caves Road just south of Yallingup offers the opportunity for local, interstate and overseas visitors to view a diverse range of Western Australian art and design.
Over 90 artists and craftspersons are represented at any one time and displays of paintings, prints, sculpture, ceramics, glass, jewellery and textiles are changing constantly. The galleries present four to five solo exhibitions a year that coincide with school holidays.
Gunyulgup is an aboriginal word meaning 'resting place near water'. The galleries peaceful rural setting, overlooking a tranquil lake, is a perfect backdrop for its unique and innovative structure. Since 1996 it has been complemented by an adjacent restaurant. Since its inception in 1987, the galleries have won international recognition for presentation, quality and service.