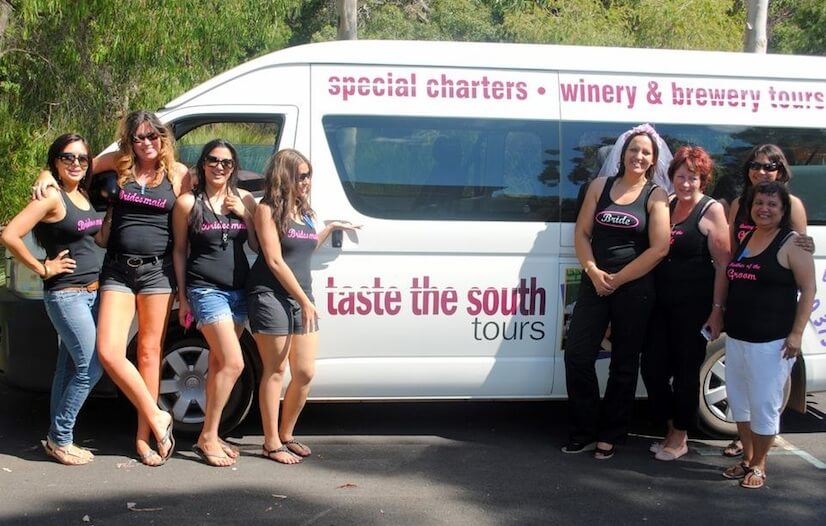 0438 210 373
tours@tastethesouth.com.au
Taste the South Tours has been helping people explore the region for over 12 years.
Every day has a new discovery, a new winery, restaurant or attraction and we're here to bring it all to you. You'll often spot us conducting product research around the region, tasting new wines, enjoying the amazing local produce, and travelling new routes. What a job !
We have a great team of friendly guides who, like us, share our passion for bringing the best of the Margaret River region to you, our guests.
We're full of fun and we guarantee you'll have a great day out with us.